This poem was written in 2004 by Wayne's father, James A. Canning. He was a World War II veteran and served in Europe with 86th Bridge Company alongside allied forces in Holland, France, Belgium and England. In recent years, his poetry has been published across North America and in Europe under the name of "Spokeshave".
This poem was read by Wayne at a 2014 Remembrance Day ceremony at Toronto East General Hospital, where the author spent his last days.
We Shall Remember Them
By Spokeshave (James A. Canning)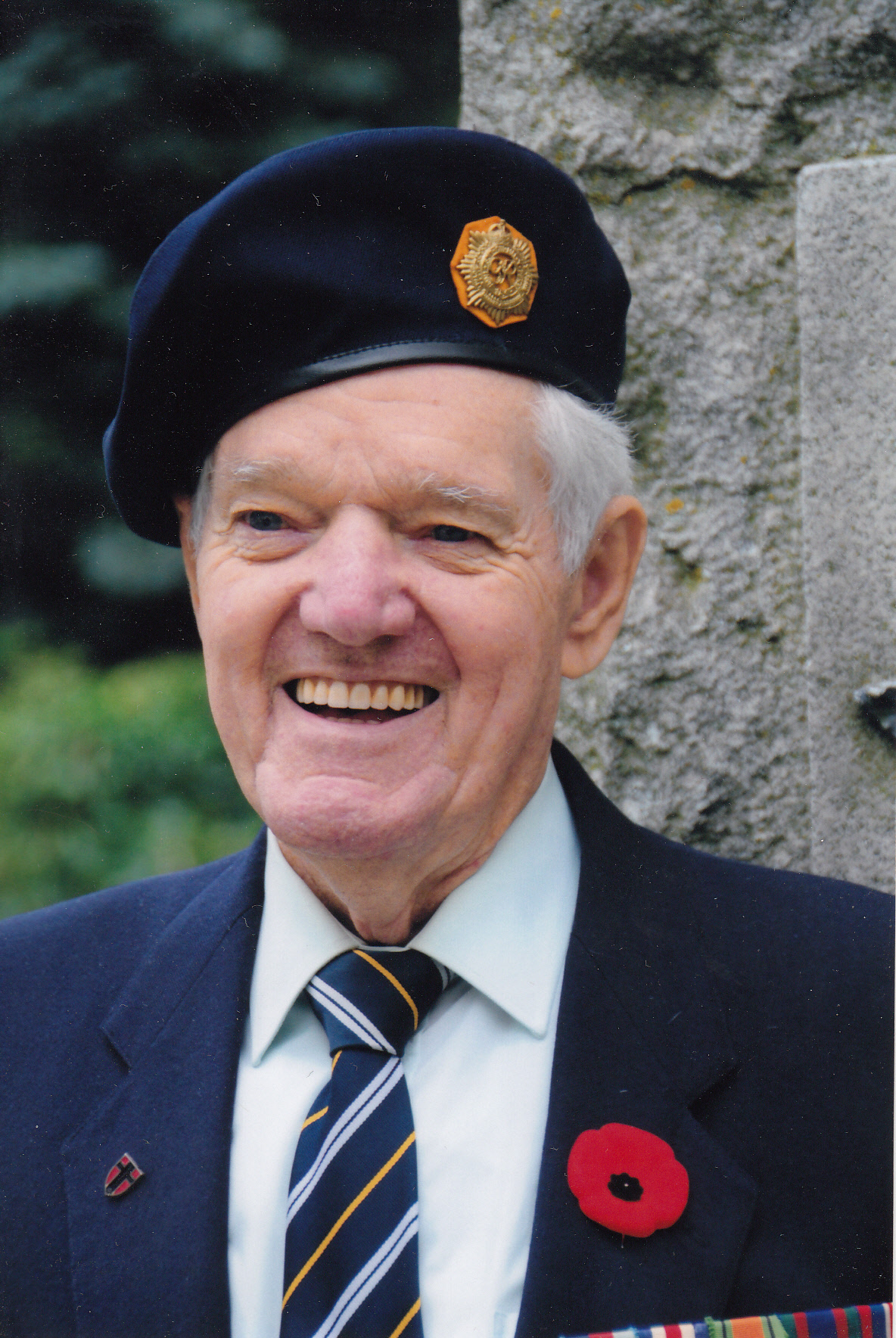 In Flanders Fields, where poppies blow,
Brave heroes rest from long ago.
In battles, amid the shot and shell,
Is where those gallant soldiers fell.
They gave their all, to right a wrong.
The road they trod, was just too long.
They didn't make it all the way,
Now in their graves, in France, they lay.
Those were the sons of nations wide,
They came to help, reverse this tide.
The battles raged, by day and night.
Through winter storm and summer bright.
The dead and wounded, many fell,
Their buddies carried on, through hell.
Each day to day, from dawn to dawn,
The fighting lads, pressed on and on.
It wasn't easy, but time would come,
The enemy, eventually, would succumb.
The wounded, dead and thousands more,
Gave life and limb, to win this war.
On foreign soil, so many rest.
They gave their all, they gave their best.
They shall be mourned, forever more,
From the ghostly aftermath of war.
Lest we forget, remember well,
Those all were heroes, men who fell.
Forever more and in November,
We shall remember, we shall remember.
This writer served in the conflict in continental Europe with the Canadian Armed Forces in World War ll 11939-1945. I was very fortunate - l did get home. Many of my buddies that had become like brothers or family, were not so lucky. They shall be cradled in those graves with many, many others. It is with misty eyes, l still remember my war time chums. With this in mind, I dedicate this poem, not only to the men I knew and lived with, but to all others who did not make it back home.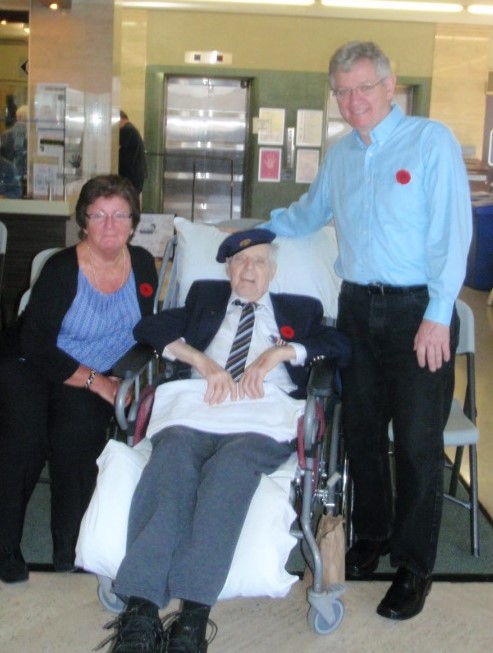 Wayne and Sister Pat with their Father at the 2014 Remembrance Day service at Toronto East General Hospital. People lined after the service to shake hands with the veteran of World War II.